Retrain Your Brain In 12 Weeks To
Return To Learn And Return To Life.
12 Week Transformation Plan (Phase 1)

Dr. Appelbaum's online vision training program designed to transform you tired, strained, and blurry computer eyes into HD clear vision.
ScreenFit is a vision wellness program that trains and rehabilitates the visual skills and abilities necessary to support the high visual demands of screen usage. ScreenFit is designed to teach you how to relieve the stress that technology places on our visual systems on a daily basis. This program will empower you with the tools to support healthy visual habits and efficient use of the eyes together as a coordinated team.
This unparalleled curriculum focuses on the practical application of various vision lessons intended to benefit anyone who uses phones, tablets, or computers. With this course, participants will immediately be able to put their newly learned skills and knowledge to use in daily life.
See a reduction of symptoms by the end of the first week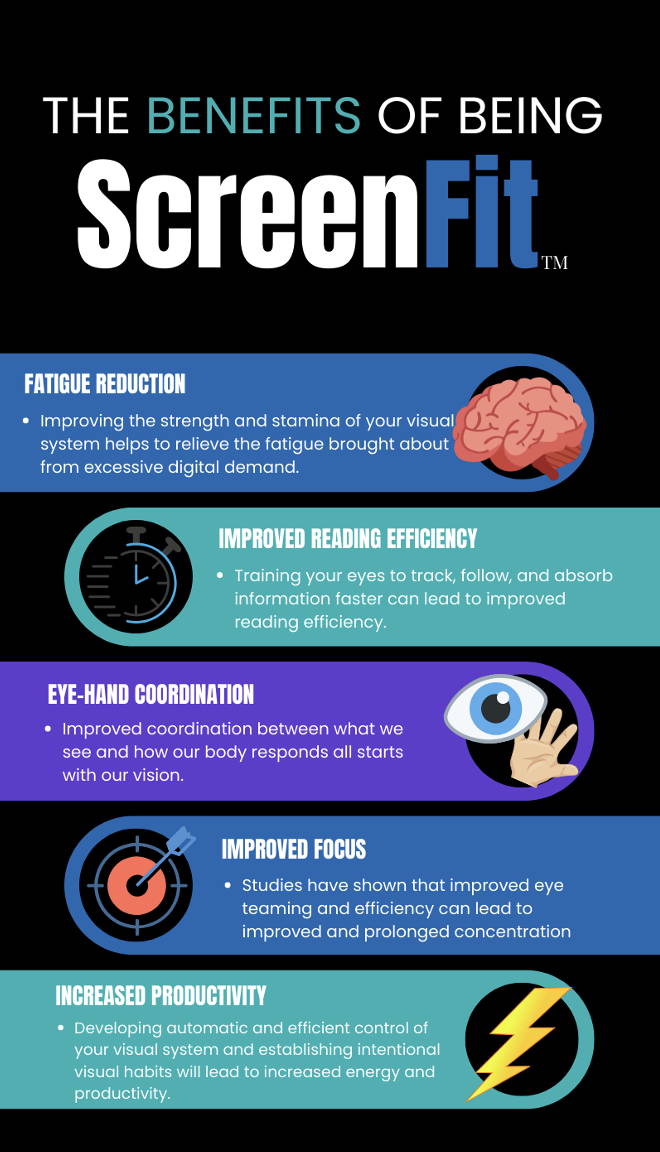 Virtual Health Coaching Option
12 week Transformation
Finally put your brain health first and give yourself the personalized care you deserve.
Details of Virtual Health Coaching Package:
Health Coaching Consultation to Establish Personalized Nutrition, Lifestyle, and Behavior Modifications to Support Optimal Brain Health and Facilitate Recovery (1 hour)
Five Follow-up Health Coaching Calls (30 minutes)
Customized Brain Health Supplement Protocol (60 day supply)
Sample Meal Plan Guide
Ongoing support, accountability and guidance
Brain Function Testing Online Program Membership (90 days)
Vision Analysis to Determine Ideal Optical Setup, Visual Ergonomics (30 minutes)
Family Access to ScreenFit
End of Program Review to Assess Progress (30 min zoom)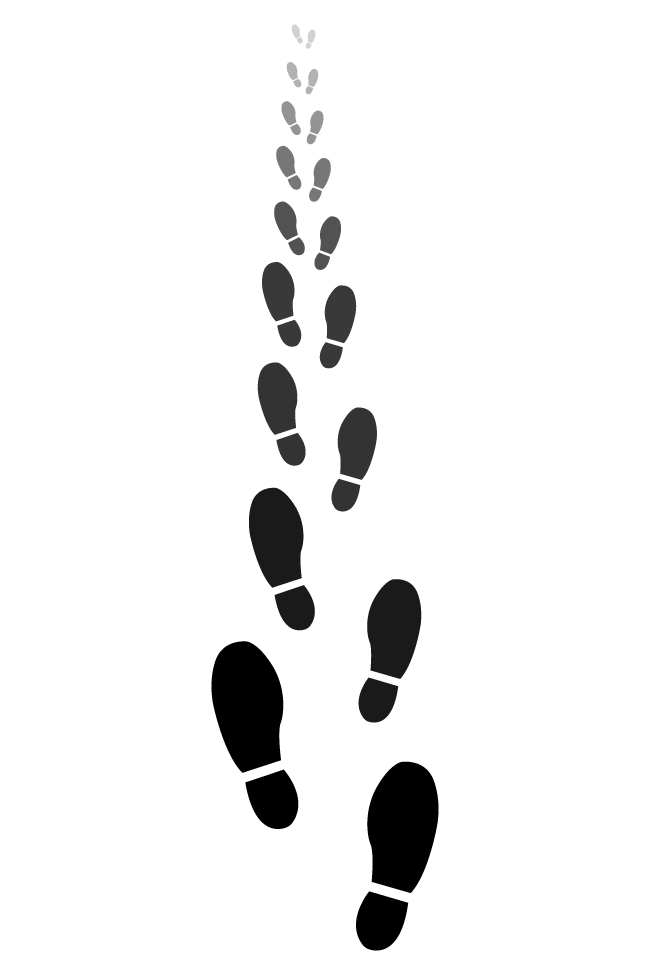 In-Person Customized Program
Continued 11 Week Virtual Transformation
Reorganize the brain post concussion to support reading and computer engagement to finally return to learn and return to life!
Better Results, Faster. Travel To Maryland To Work With Dr. Appelbaum And His Team For A Highly Customized Experience Designed Exclusively To Target Your Specific Needs
Details of Concussion Clear Package:
Travel to AppelbaumVision in Bethesda, MD (discounted rate with nearby hotel)
In-Office Neuro Optometric Vision Evaluation with Dr. Appelbaum consisting of: Complete Vision Analysis, Sensorimotor Evaluation, Comprehensive Functional Vision Evaluation, Eye Health Evaluation, and Outlined Treatment Plan
12 Sessions of In-Office Doctor Lead Individualized Neuro Optometric Vision Therapy/Rehabilitation
End of Week Progress Evaluation
Personalized Continuation of Care Plan After Intensive Week For Remaining 11 weeks (Via Online Courses, Virtual Vision Training, or an Individualized Home Program Depending On Case)
Customized Near Performance Lenses for Screen Engagement
Vision Analysis to Determine Ideal Optical Setup, Visual Ergonomics
Family Access to ScreenFit
Health Coaching Consultation to Establish Personalized Nutrition, Lifestyle, and Behavior Modifications to Support Optimal Brain Health and Facilitate Recovery (1 hour)
Five Follow-up Health Coaching Calls (30 minutes)
Customized Brain Health Supplement Protocol (60 day supply)
Sample Meal Plan Guide
Ongoing support, accountability and guidance
Brain Function Testing Online Program Membership (90 days)
12 Week End of Program Review With Dr. Appelbaum to Check In on Progress (30 min zoom)